Resident Evil Village Gold Edition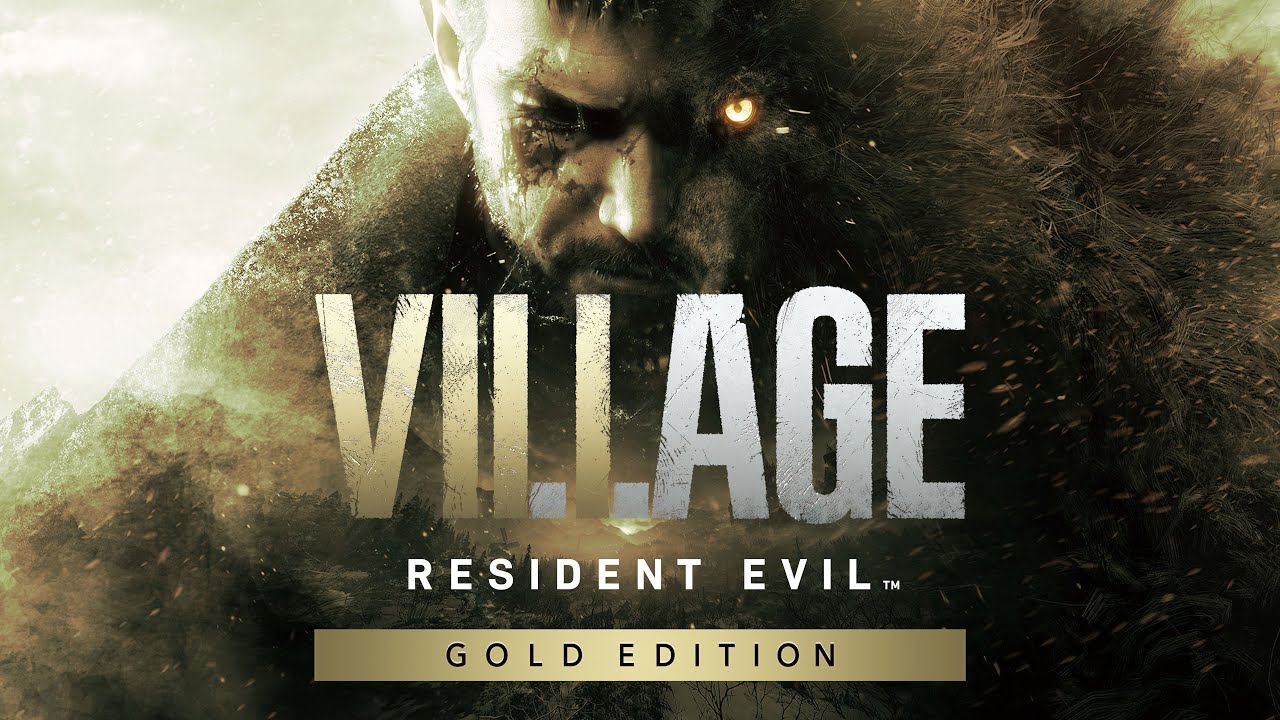 Resident Evil Village Gold Edition adds 3 major new features!
New Content in the Winters' Expansion
Third Person Mode allows you to play the main story mode from a new perspective.
The Mercenaries Additional Orders introduces new playable characters and stages.
Shadows of Rose continues the story of Ethan's daughter Rosemary.
THIRD PERSON MODE
The Highly-Anticipated Third Person Mode is Here!
You can now play the story mode from the third-person perspective.
In this mode, players have an over-the-shoulder viewpoint and can see Ethan in action.
This new vantage point provides a fresh experience for both new players and veterans alike to experience Ethan's terrifying journey.
Chris Redfield, Karl Heisenberg, and Alcina Dimitrescu are now joining The Mercenaries as playable characters.
New stages have also been added to provide additional breadth and versatility.
Chris Redfield
Legendary hero, Chris Redfield. A veteran skilled in the use of a multitude of weapons.
As Chris defeats enemies, his Onslaught gauge will build up. This gauge can be used to enter the Onslaught state, which gives Chris increased attack power and movement speed, faster reloads, and a wealth of other benefits.
The state will drain the Onslaught gauge and deactivate if the gauge empties, however, the state can be kept active longer by defeating lots of enemies quickly.
Karl Heisenberg
One of the Four Lords who serve Mother Miranda. Heisenberg wields a giant hammer and possesses the ability to control magnetic forces, both of which he uses to torment his enemies.
Clobbering enemies with his hammer builds up an electric charge which can then be unleashed with a slam.
He can also activate a magnetic field, using the magnetism to increase his attack power and grant him access to other special actions.
Alcina Dimitrescu
One of the Four Lords who serve Mother Miranda. Standing more than 9 feet tall, Lady Dimitrescu towers over her enemies before shredding them to pieces with her razor-sharp talons.
Attacking enemies or using Lady's Lipstick will heighten her Thrill, and as it increases so does her attack power and movement speed. Raising it also give her access to more actions.
New Stages - The Bloody Village
New Stages - The Bloody River
New Story: SHADOWS OF ROSE
16 years after the events of Resident Evil Village...
Rosemary Winters, Ethan's beloved daughter, has grown up and is now struggling with terrifying powers.
In search of a way to break free from her curse, Rose enters the consciousness of the Megamycete.
Rose's journey takes her to a mysterious realm where memories of the past return to create a warped and twisted world of nightmares.
Play Shadows of Rose in the Third Person Perspective.
Enjoy the horror of the world itself being your greatest enemy.