Death Stranding Director's Cut

Connect a fractured society in the definitive DEATH STRANDING experience for the PS5™ console.
From legendary game creator Hideo Kojima comes a genre-defying experience, now expanded and remastered for the PlayStation®5 console in this definitive Director's Cut.
In the future, a mysterious event known as the DEATH STRANDING has opened a doorway between the living and the dead, leading to grotesque creatures from the afterlife roaming the fallen world marred by a desolate society.
As Sam Bridges, your mission is to deliver hope to humanity by connecting the last survivors of a decimated America.
Can you reunite the shattered world, one step at a time?
Starring Norman Reedus, Mads Mikkelsen, Léa Seydoux and Lindsay Wagner
FEATURES
Experience environment and weather effects like tall grass, water currents, strong winds, rain and snow with the DualSense™ wireless controller's innovative haptic feedback.
Get even closer to the world of DEATH STRANDING with bespoke adaptive trigger resistance when using different types of weapons, carrying cargo or picking up items.
Hear DEATH STRANDING sound effects come to life in 3D Audio that immerses you in the environment (requires compatible headphones).
Get into the action more quickly than ever with the PlayStation®5 console's ultra-fast SSD and near-instant load times.
Choose from two picture modes – Performance Mode with upscaled 4K and up to 60FPS or Fidelity Mode in native 4K – both with ultra-wide and HDR support, so you can enjoy stunningly clear graphics and advanced texture streaming.*
*4K and HDR require a 4K & HDR compatible TV or display.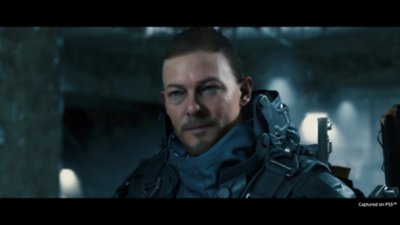 Remastered for the PS5 console
Take on the trials of Sam Bridges with advanced combat, more character actions and a competitive ranking system for special player challenges* in this definitive DEATH STRANDING experience.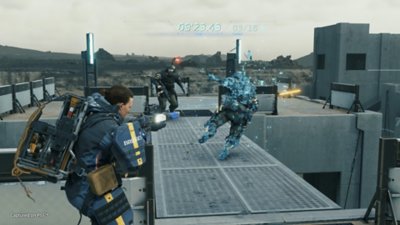 Expanded content
Experience an extended storyline through new missions in an expanded area. Make use of additional weapons and vehicles, take on new enemy types and explore new locations such as the Firing Range and Racetrack, featuring extra missions and minigames.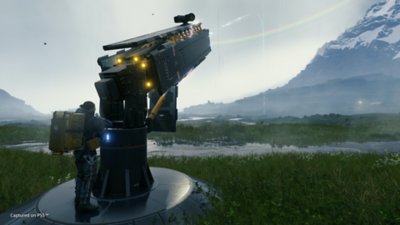 Unique Social Strand System
Stay connected with other players from around the globe.* Donate valuable resources to rebuild structures in your world and others', and offer likes in support of player structures that appear in yours to reward them for their contributions.