Antec Neptune120 Advanced All-in-One ARGB Liquid CPU Cooler
FEATURES
The new generation of Antec all-in-one liquid CPU cooler, Neptune 120 ARGB, brings your build to next level. The integration of the water pump and radiator prevents the CPU from being damaged by vibration. The ultra-thin pump head reduces the volume when installing it on the CPU. Besides the aesthetics, the efficiency of thermal control is also improved
ARGB LED-Lit Ultra-Thin CPU Block
The Advanced Integration of the Water Pump and Radiator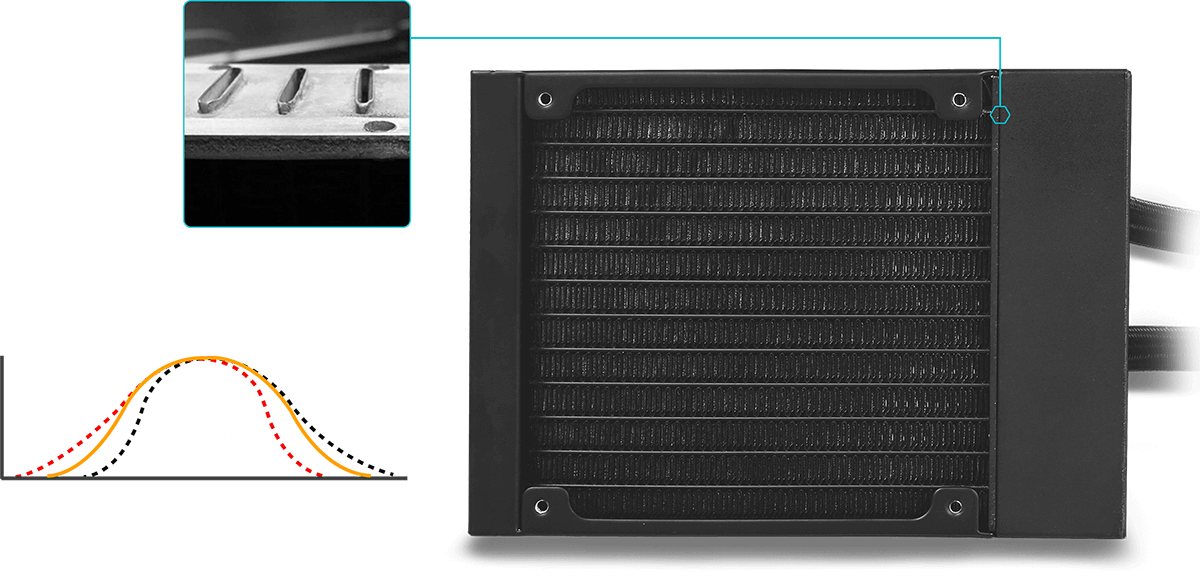 16.8 Million ARGB Light Effects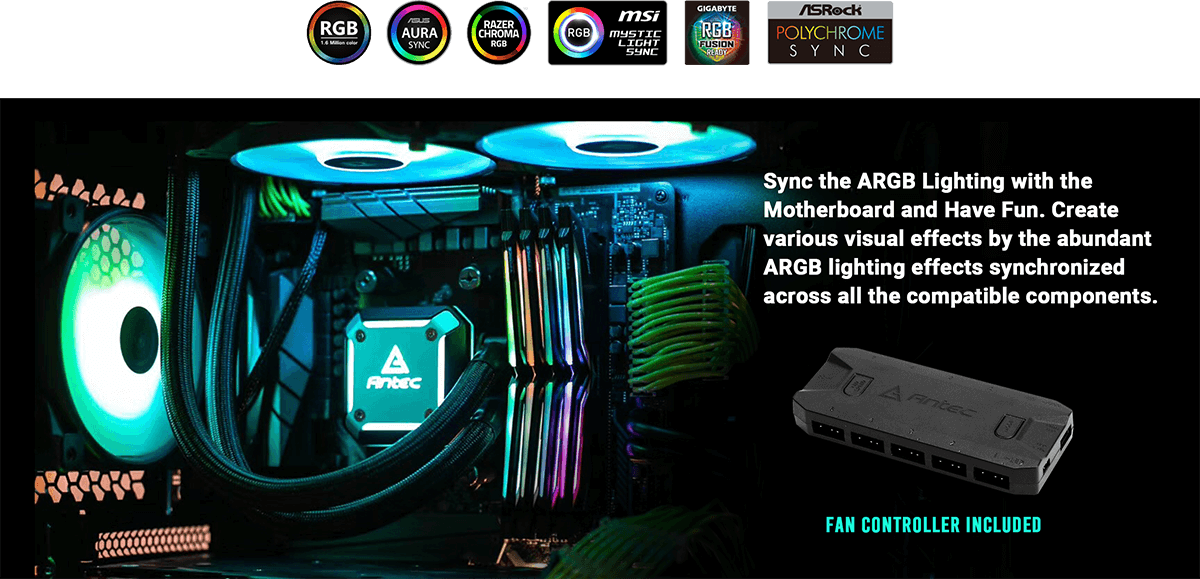 ARGB LED-Lit PWM Fan
Cool your CPU with highly efficient dissipation of heat and light shows.
PTFE-Coated Tubing Technology
PTFE tubing reduces liquid loss. It also resists corrosion and aging.
Double protection
Preventing any leakage.
TECHNICAL SPECS
Fan
Dimensions 120 x 120 x 25mm
Type PWM ARGB LED Fan
Speed 900 - 1600rpm ± 100
Airflow 77 CFM max.
Noise 20 - 36db (A)
Lifespan 40000 hours at 25°C room, ambient 15 - 65% RH
Connector Fan: 4pin, ARGB: 3pin
Net Weight 0.68 Kgs
Gross Weight 1.5 Kgs
Package Size 280 x 213 x 150mm (DWH)
Radiator
Dimensions 169 x 120 x 27mm
Material Aluminum
Head
Dimensions 65 x 65 x 40 mm
Connector SATA power
Water Pressure 1m ± 0.2m
Flow rate 1.5L / min
Lifespan 50000 hours at 25°C room, ambient 15 - 65% RH
Noise ≤ 36dB (A)
Tube
Dimensions 8 x 10 x 315 mm
Socket Compatibility
Intel Socket: LGA 1150 / 1151 / 1155 / 1156 / 1366 / 2011-V3 / 2066
AMD Socket: FM2 / FM1 / AM3+ / AM3 / AM2+ / AM2 / AM4
Warranty
3 years
UPC#
0 - 761345 - 74026 - 5