PlayStation 5 DualSense Edge Wireless Controller

Built with high performance and personalization in mind, this new PS5 controller invites you to craft your own unique gaming experience so you can play your way.
Perfect Your Gameplay
Find your edge with customizable controls and swappable profiles that can help equip you for anything from pro level tournaments to epic single player adventures.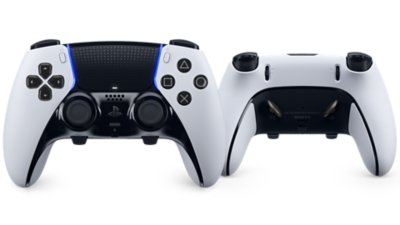 Ultra-customizable controls
Custom settings make your DualSense Edge wireless controller uniquely yours. Discover some of the controller's key features via the pulsing icons.
Changeable stick caps
Three types of changeable stick caps help you stay comfortable in-game without sacrificing grip or stability.
Personalized control profiles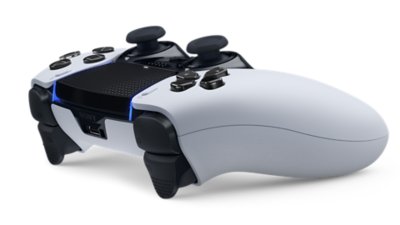 Quick access profile settings menu
Simply press the Fn button and Options button while in game to open the customization menu, where you can quickly change your settings.
Remappable buttons
Customize the control layout of your favourite games so the commands you need are always exactly where you want them to be. Save your button configurations to your player profile and switch between them without leaving your game.
Adjustable triggers, stick sensitivity & vibration intensity
Configure your stick sensitivity, stick dead zones, and trigger dead zones for finely tuned inputs, and even set your vibration intensity for a completely customized play experience.
Quick-swap control profiles
Once you've found your ideal control settings, you can save them to unique profiles and swap between them on-the-fly, so your favourite configurations are always ready when you are.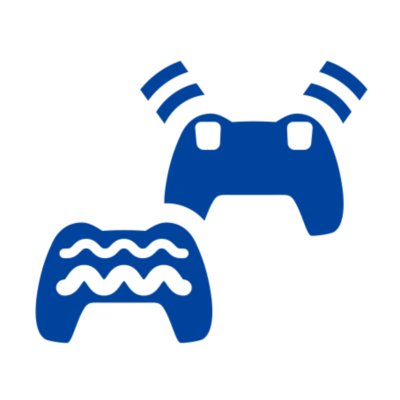 DualSense™ wireless controller features built in
Experience all the immersive features of the DualSense wireless controller, including haptic feedback, adaptive triggers, a built-in microphone, motion controls and more in supported titles.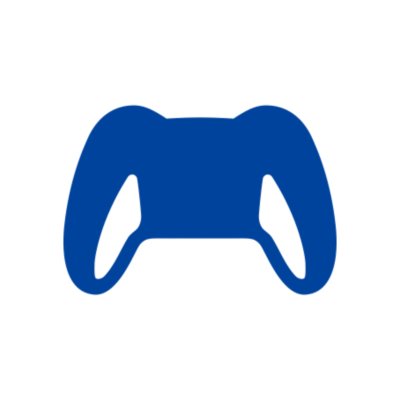 Signature comfort and slip-resistant inner grips
Enjoy the same signature comfort of the original DualSense wireless controller, now enhanced with slip-resistant inner grips. Ideal for long sessions in single player games and staying comfortable during intense competitive play.
Keep everything together with the carrying case
Keep your DualSense Edge wireless controller and its components together and organized in one spot with an included carrying case. You can even charge the controller via USB connection while it's stored in the case to make sure you're always ready for your next play session.
Everything Included:
• DualSense Edge wireless controller
• USB braided cable
• 2 Standard Caps
• 2 High Dome Caps
• 2 Low Dome Caps
• 2 Half Dome Back Buttons
• 2 Lever Back Buttons
• Connector Housing
• Carrying Case