Battlefield 2042
Battlefield™ 2042 is a first-person shooter that marks the return to the iconic all-out warfare of the franchise. In a near-future world transformed by disorder, adapt and overcome dynamically-changing battlegrounds with the help of your squad and a cutting-edge arsenal. With support for 128 players*, Battlefield™ 2042 brings unprecedented scale on vast environments across the globe. Players will take on several massive experiences, from updated multiplayer modes like Conquest and Breakthrough to the all-new Hazard Zone.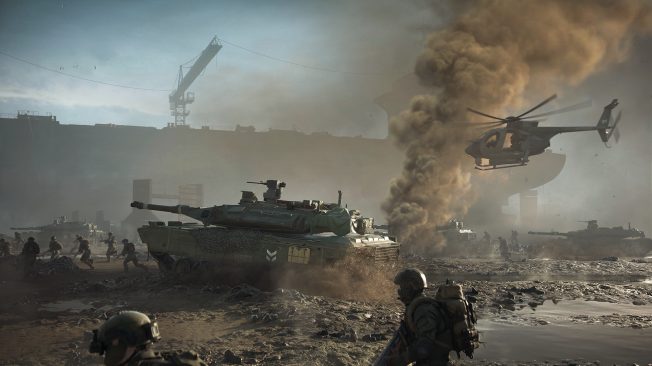 ALL-OUT WARFARE
Iconic modes Conquest and Breakthrough return in Battlefield 2042, and with 128 players*, they're grander and more fun than ever.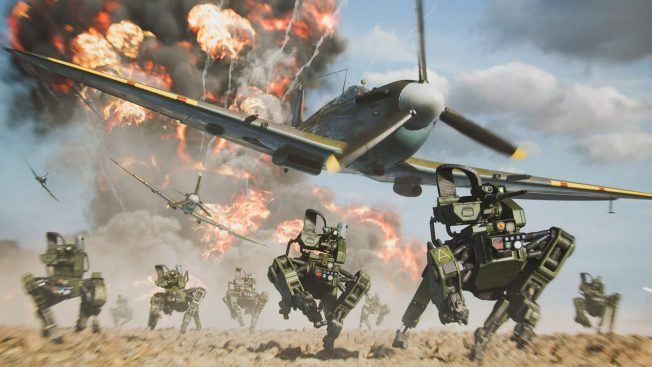 BATTLEFIELD" PORTAL
Change the rules of war and discover unexpected battles across the wide universe of Battlefield. Replay the reimagined classics Battlefield 1942, Battlefield: Bad Company 2, and Battlefield 3 - or deploy on these timeless maps with the modern arsenal and content of Battlefield 2042.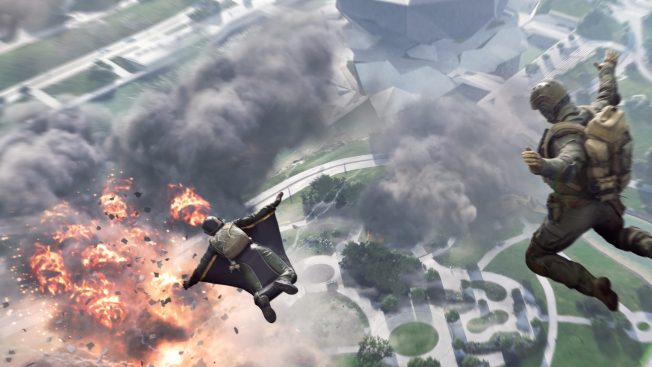 BATTLEFIELD" HAZARD ZONE
An All-New experience that combines edge-of-your-seat gameplay with the best of the Battlefield Sandbox.

MAPS
Get an even greater sense of spectacular, large-scale battles on seven massive maps designed for the all-out war experience of Battlefield 2042. Each battlefield has multiple distinct combat areas housed in a single playspace, which means more variety and more meaningful vehicle gameplay.

DYNAMIC WORLD
Experience ever-changing battle conditions and gameplay challenges. Adapt on-the-fly to dynamic events and storms.

A CUTTING-EDGE ARSENAL
Unleash your combat creativity through a full roster of cutting-edge weapons, vehicles, jets, helis, and all-new equipment inspired by the near-future of 2042.

SPECIALISTS
Choose your role on the battlefield and form hand-tailored squads through the new Specialist system. Based on Battlefield's four Classes, Specialists have one unique Specialty and Trait – but the rest of the loadout is fully customizable.

THE WORLD
In 2042, extreme weather events and resource conflicts have shifted the balance of global power. The United States and Russia stand at the brink of war, while a mix of non-patriated combat veterans form independent groups known as Task Forces. Fight to define the future in this never-before-seen theatre of war.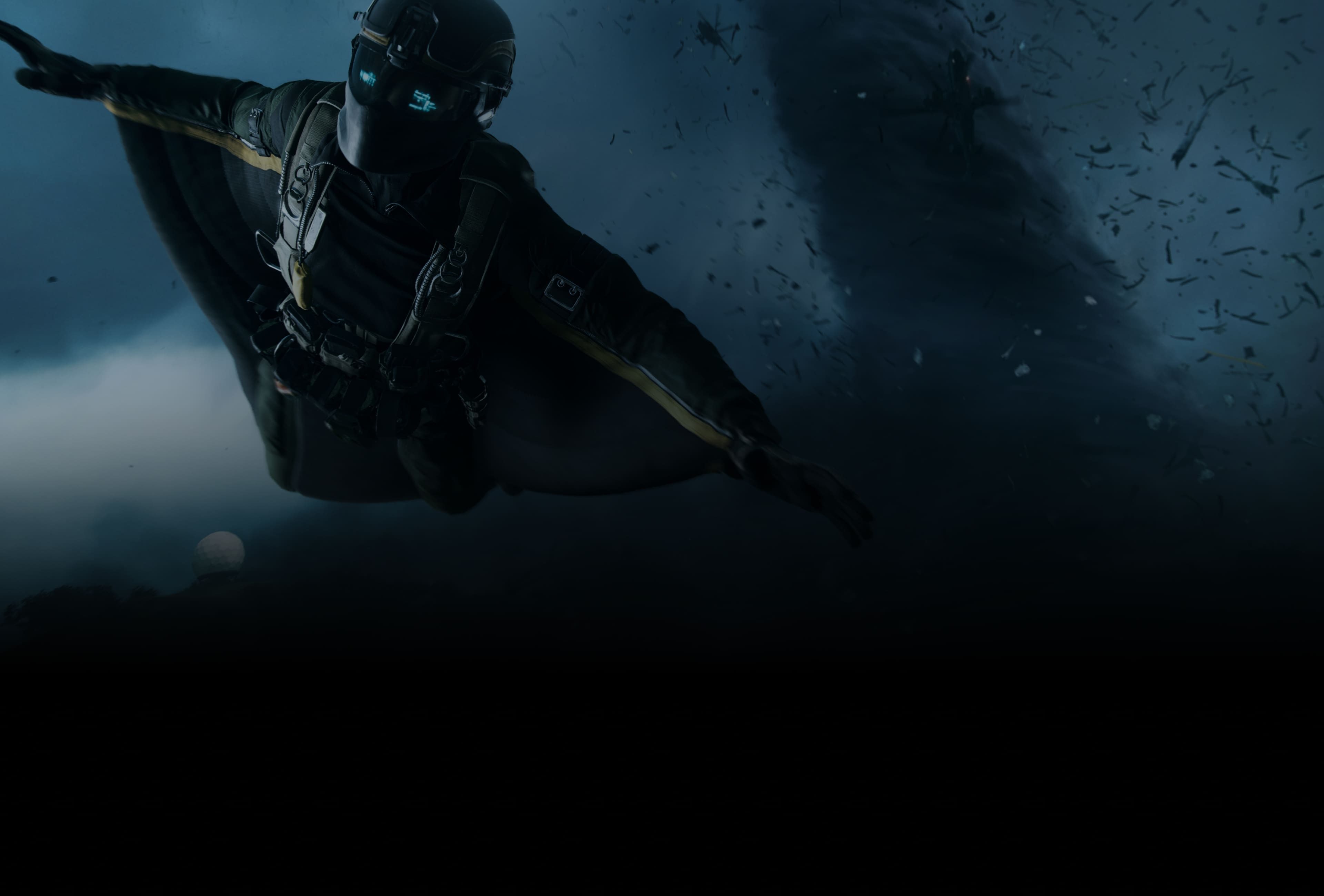 LIVE SERVICE
We're taking a new approach to live service for a Battlefield game where players will be given the services and evolution they have come to expect from modern multiplayer games, all aimed at keeping the community playing together for years to come.
We'll be evolving our world and expanding on the fiction through Seasons, each one lasting for about three months. Every Season will come with a new free and paid-for Battle Pass, delivering new content to chase after.
In our first year of live service, we will deliver four Seasons, with four Battle Passes, four new Specialists, along with more fresh content.