Razer Anzu Smart Glasses - Round Design - Size SM - Blue Light and Sunglass Lens Bundle
Lifestyle eyewear with built-in headphones for immersive audio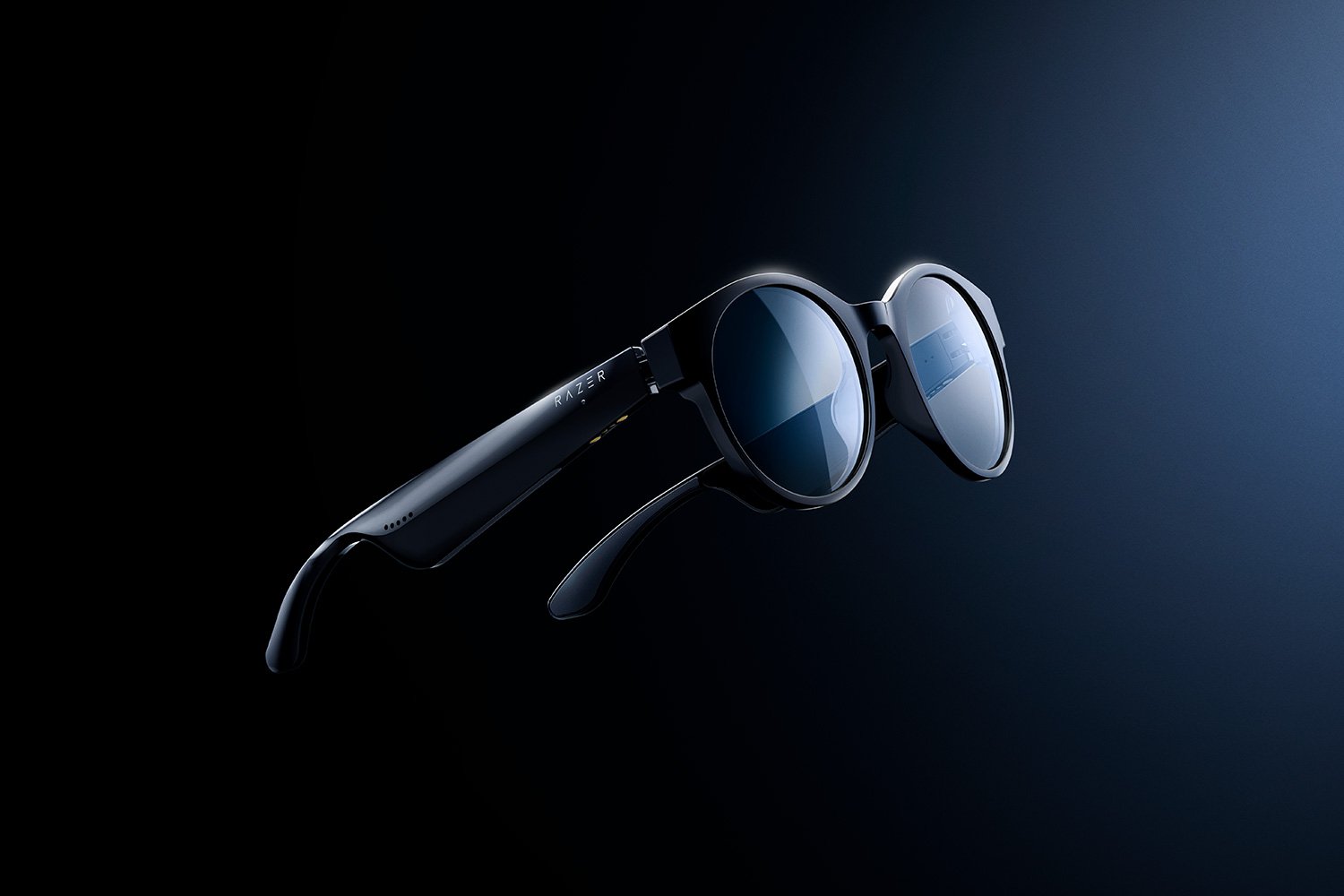 • Blue light filtering or polarized sunglass lenses
• Low latency audio
• Built-in mic and speakers
VISIONARY SOUND
Rethink eyewear with the Razer Anzu—open-ear audio glasses that protect your eyes and immerse your ears. With built-in speakers hidden in its frame, taking in the sights and sounds now has a whole new meaning.
LOW LATENCY AUDIO
Its industry-leading 60ms low latency Bluetooth connection delivers smooth, stutter-free sound that allows you to stay immersed without any disruptions from audio delay or skipping.
OPEN-EAR DESIGN
With the Razer Anzu, you can go hands-free when taking calls thanks to open-ear audio and a discreet omnidirectional mic built into its frame.
TOUCH-ENABLED AND VOICE ASSISTANT COMPATIBLE
Change music tracks, play or pause media, manage calls, and activate your smartphone's voice assistant—all from the glasses' sleek touch interface.
MORE THAN 5 HOURS OF BATTERY LIFE
With this much mileage on a single charge, it'll never run out during long sessions. When folded up and not in use, it conserves power by shutting off automatically.
WATER-RESISTANT IPX4 DESIGN
The Razer Anzu is designed to be splash-proof, so it isn't affected by sweat and will work like a charm after meeting any unfortunate spills or weather.
A. Touch input areas
B. Built-in speakers
C. Charging ports
D. Status indicators
E. Omnidirectional microphones
F. Blue light filtering or polarized sunglass lenses
A. Lens Width: The horizontal diameter of the lens (at its widest point)
B. Lens Height: The vertical height of the lens (at its tallest point)
C. Bridge Width: The horizontal width of the bridge section
D. Temple Length: The length of the entire temple arm (from the front of the frame to the tip)
RAZER GOT YOU COVERED
Get up to 2 years of warranty and access reliable tech support.
TECHNICAL SPECS
Small / Medium
Lens Width: 49.2 mm
Bridge Width: 21.5 mm
Temple Length: 140 mm
Lens Height: 46 mm
Weight: 44 g
MICROPHONE PICK UP PATTERN
Omnidirectional
SPEAKER DRIVERS
16 mm