InWin P75F Non-Modular 750W Power Supply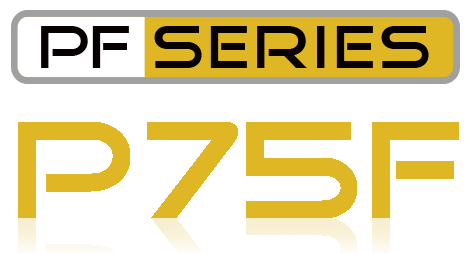 High-Performance Without Compromise
The PF Series is an 80 PLUS ® Gold certified power supply with up to 90% efficiency. It features a powerful single +12V rail design and multi-protection safeguards, which can provide reliability and great performance for high-end components. The PF Series offers high-performance without compromise, a great option for budget builds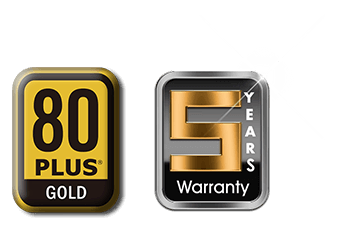 80 PLUS® Gold Certified for High Efficiency
The PF Series is an 80 PLUS® Gold certified power supply that delivers up to 90% conversion efficiency which can generate less heat, effectively lowering energy consumption and noise.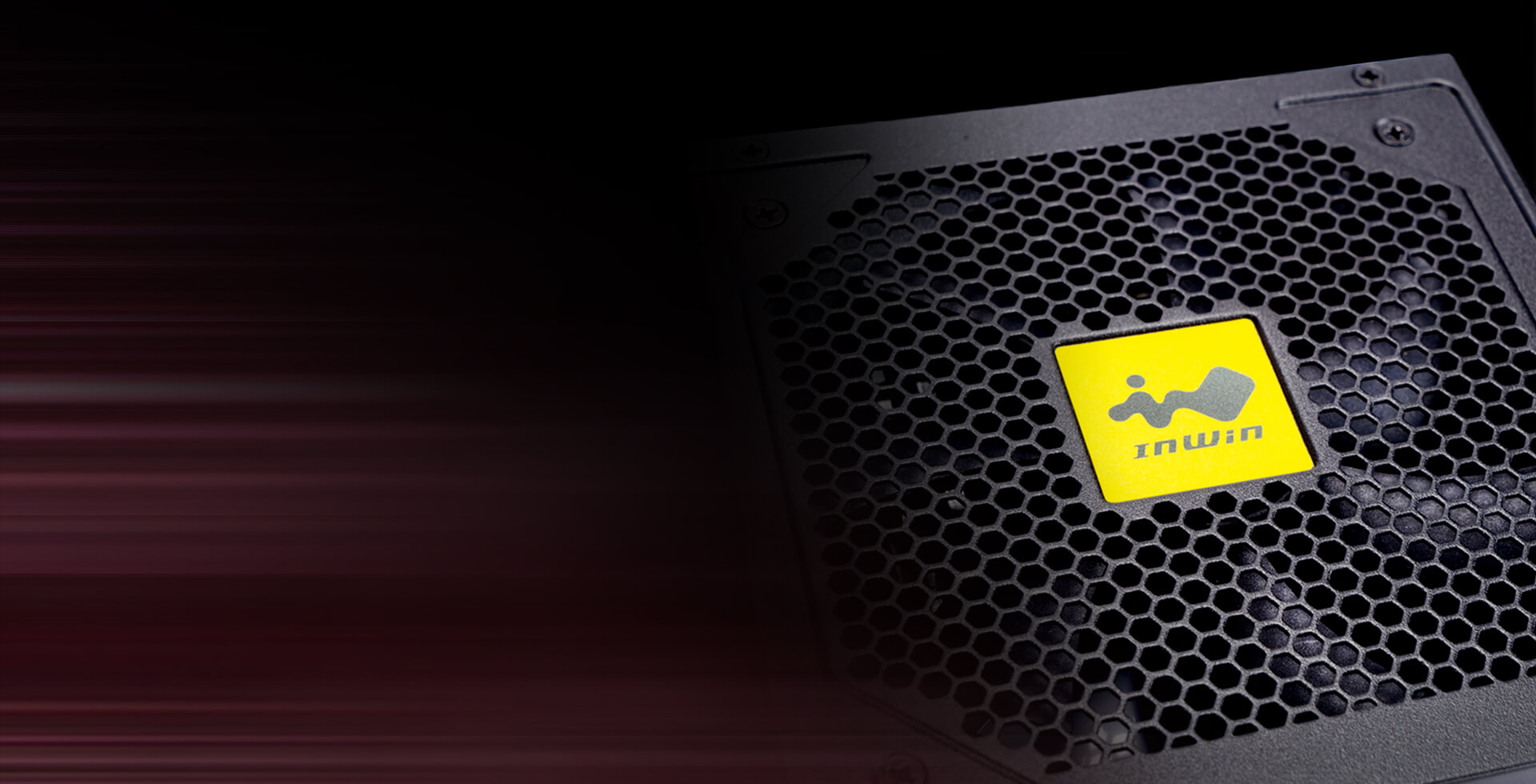 Smart Thermal Control to Balance Cooling and Noise Pollution
The PF Series utilizes a smart temperature-controlled fan design. It automatically detects the heat to adjust the fan speed accordingly. It achieves the optimal balance between silent operation and excellent thermal performance.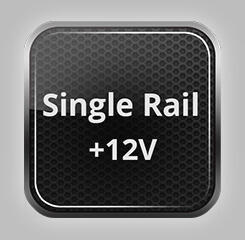 Single +12V Rail Design
Powerful single +12V rail design supplies strong and reliable energy to high-performing components.
5V and 3.3V DC to DC Design
Equipped with 5V and 3.3V DC to DC converter design, the PF Series provides a superior dynamic response, and supports a foundation for greater system stability.
Multi-Protection Safeguards
The PF Series comes with plenty of safeguards against over-currents, over-and-under voltages, short circuits, over-heating and over-power. These precautions are to ensure quality and safe power usage.
• Over-Currents
• Over-Voltages
• Under-Voltages
• Short Circuits
• Over-Temperature
• Over-Power
TECHNICAL SPECS
Model P75F
Model Number IW-PS-PF750W
Total Power 750W
Materials SECC
Type ATX12V V2.52
Cable Management Non-Modular Cables
PFC Active PFC (> 0.95)
Efficiency 80 PLUS® Gold (Up to 90%)
MTBF (Hours) > 100,000 hrs.
AC Input 100-240Vac, 8-10A, 50-60Hz
Fan 120mm Sleeve Bearing Fan
Typical Load Fan Noise(dBA)
(50% Loading) < 25dBA
Operating Temperature Range (°C) 0~40 °C
Full Protection OCP / OVP / UVP / SCP / OTP / OPP
Safety Certifications cTUVus / TUV / CB / CE / CCC / FCC / RCM / BSMI
Product Dimensions
(L x W x H) 140 x 150 x 86 mm
Package Dimensions
(L x W x H) 280 x 210 x 105 mm
Net Weight 1.65 kg
Gross Weight 2.1 kg
Warranty 5 Years
Connectors 20+4 Pin Motherboard 1
8-Pin CPU 1
4-Pin CPU 1
8 (6+2) Pin PCI-E 4
SATA (90 Degree) 6
4-Pin Peripheral 3