"You lose your name. Your family will never know. You lose all your friends. You have nobody. And if you're arrested, we don't know you." - Hélène Deschamps Adams: French Resistance Fighter. OSS Spy. War Hero. Badass. And, the inspiration for Manon Batiste.

The French have routinely gotten a bad rap for losing wars. All that most people know about them in WW2 is that the Germans came in and the French surrendered. The true story is closer to their leadership failed them and decided to just give up. No one bothered to ask the people whether they agreed. In that moment, the French Resistance was born.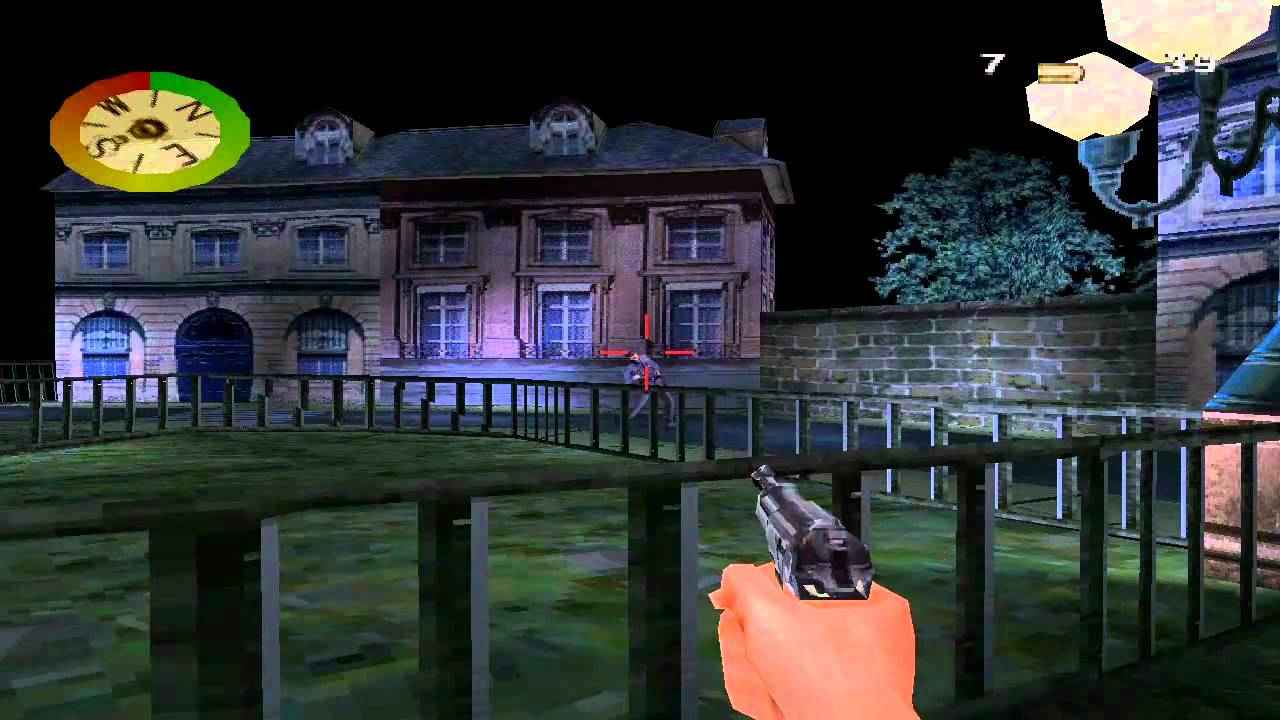 Medal of Honor: Underground sees you taking the role of Manon Batiste, the sister of a resistance fighter killed in a Nazi ambush. Anyone that played the first Medal of Honor will remember her as your mission liaison. Now, you get the chance to play as her - a great link between these two games. The game throws you right in at the deep end. Your charming if impetuous brother, Jacques, ropes you into helping him steal a weapons cache from a makeshift German armoury. Trouble is, it's a trap and you soon become an only child. Vengeance is sweet but not fattening, and there's no end of joy to be had in fragging Vichy twits wearing berets. After successfully fighting her way through the Paris catacombs - an unmapped hell-hole of bones and twisting passages, as well as a swarm of Gestapo - you manage to escape Paris. Anyone that thinks it's a good idea to go ever go into the Paris catacombs should see a film called As Above, So Below. The Gestapo are The Secret Police and it makes sense you'd find these rats down there in the dark. Well, after dynamiting the entrances, you escape in a hearse. Nothing says comfort like a lace-lined pine box.




Did you ever play Paperboy? Well, as it turns out, in the French version, you get to hide the Resistance's printing press and blow up some Nazis. Yaaay! Those metal-helmet wearing troops are back but once you ring their head-bells they give some serious consideration to that old biblical adage about beating their swords into ploughshares. Holy crap there are a lot of bad guys to kill! It's like I'm the only resistance fighter in the town or something… Wait a minute! You idiots! You're doing nothing for your stereotype here! Don't give me that, "We couldn't spare the time to code some helpers for you" malarkey. There were 50 baddies in that stage alone. But wait, there's more. Now that you've fought off a whole mess of madmen, you get to fight a COLUMN OF PANZER TANKS. Are you s****ing me?! If one resistance fighter could do all this damage, why the hell are you evacuating the town?

After mumbling some choice obscenities about my fellow fighters' parentage, I head off to fight the tanks… That sentence alone would get anyone of us denied insurance and medical aid for all time. Ooo, but what's this? The soldiers helmets make a more solid dwang than last time. Me likey make the dwang-clang sounds on their heads! Having wiped out the tank column… which is still ranked at about a 9.0 on my bullcrap-o-meter, I head out of town, vowing to return when I can fly over it with a Lancaster bomber full of horse poop.




Upgrade! The OSS have come knocking and you're off to north Africa. It's a place so dangerous, the German army spells it with a K. The Afrika Corp… Oooh, aaah. Time to play spy, spy. Heading into Casablanca, you steal the identity of a propaganda reporter while she's in the shower. I have often wondered, as I machine-gunned some random bell-helmet, how silly she must have felt to be sans ID, camera and accused of espionage. Oh, the spanking she must've gotten. Having depopulated a small town faster than an anti-vaxxer visit, you head off to a secret supply depot to blow up more things. I swear, I shot so many fez-wearing baddies, it felt like I was helping Dr Who through all his regenerations.

Here's a thought: at no point did anyone radio to these bases to find out why everything was so quiet?

"Heinz, they're really quiet on the radio today."
"Well, it is a secret depot, mein commandant."
"Very true. BANG! Silly soldier."

Your mission as a photographer is hilarious. Every so often when you approach an enlisted soldier, they strike a pose reminiscent of Superman - the irony of the Aryan ideal. Too bad you weren't bulletproof, huh spunky? Still, radioing in an airstrike on the depot is one way of dealing with the comments from the leering grunts. Boys, she's a lady. In what reich did you think saying "Nice credentials." was going to work? One fun moment, the pilot that picks you up is James Patterson from the first game.




Onward to Greece to frag fake archaeologists and blow up the 88-millimetre cannons embedded in the hillside. It's a great strategy by the Nazis: hide the guns among the ancient ruins so no one bombs them… Why can't people ever hide their artillery in a Justin Bieber concert? A carpet bombing could only improve matters.

Following the golden shores of the Greek islands, you're sent to Wewelsburg, the capital of the SS. This place is wallpapered in crazy and what the actual ****. It is rumoured that a US army unit spent some time fighting their way through the traps into the basement of the real castle to capture the contents of the safe. No one knows what they found but I know what I found: Guys in full suits of armour! With swords! It's super bell-ringing time! You get fun new weapons on this mission: A Big Joe Crossbow - single shot, slow-reloading death dealer and the STG-44 - the weapon the Russians knocked off to make the AK-47. If you have to choose, go with the STG-44 because Daaamn this things kicks bottom! Regarding Heinrich Himmler, creator and commander of the SS, I think General Hargrove said it best: "Did you know he was a fertilizer salesman before the war? The quality of his current product isn't much different." BUURN!




This concludes part one of my look back at Medal of Honor: Underground. Join me again next week for more mayhem,. soldier!