In before all the weeaboo fanboy comments and the hundreds of comments for Sephiroth
lol
My top 5 in no order:
Dr. Robotnik
Bowser may have come first but Robotnik was just evil too me, Bowser just stole a princess, Robotnik experimented and transformed poor little animals, now that is just plain mean.
Ganondorf
This guy is basically pure evil, aka the devil, This is a true villain through and through, evil to the max and super powerful
Psycho Mantis
Through out everything at the time about conventional boss fights, was also the first time I ever read up about defeating a boss, sadly it killed my experience as I read it before I played the game. I went and tried to beat him anyway and without that knowledge at the time I probably would of thought my playstation was possessed
truly a great villain. It is also the first time I remember a game breaking the 4th wall.
Mother Brain
First time I ever fought in a fight like this, and it was great, Mother Brain for me takes it even over Ridly.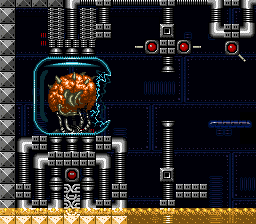 Wesker
A villain I usually find myself rooting for and hating at the same time for the things that he does. Also who can forget the man that gave us "Stop it! Don't open that door!"
Oh and lets not forget future villains who I am sure will pop up in future lists:
Dragon Slayer Ornstein & Executioner Smough
These 2 where probably the sole cause for thousands and thousands of players to give up playing Dark Souls, just look at people's trophy lists for Dark Souls, the trophies stop and defeating Dragon Slayer Ornstein & Executioner Smough, now that is power